Original French: non plus que le Guy de cheſne,
Modern French: non plus que le Guy de chesne,
---
---
Notes
Ne me comparez… excuse
Addition de 1552.
François Rabelais [ca. 1483–1553]
Le Tiers Livre
p. 585
Pierre Michel, editor
Paris: Gallimard, 1966
---
Viscum album L.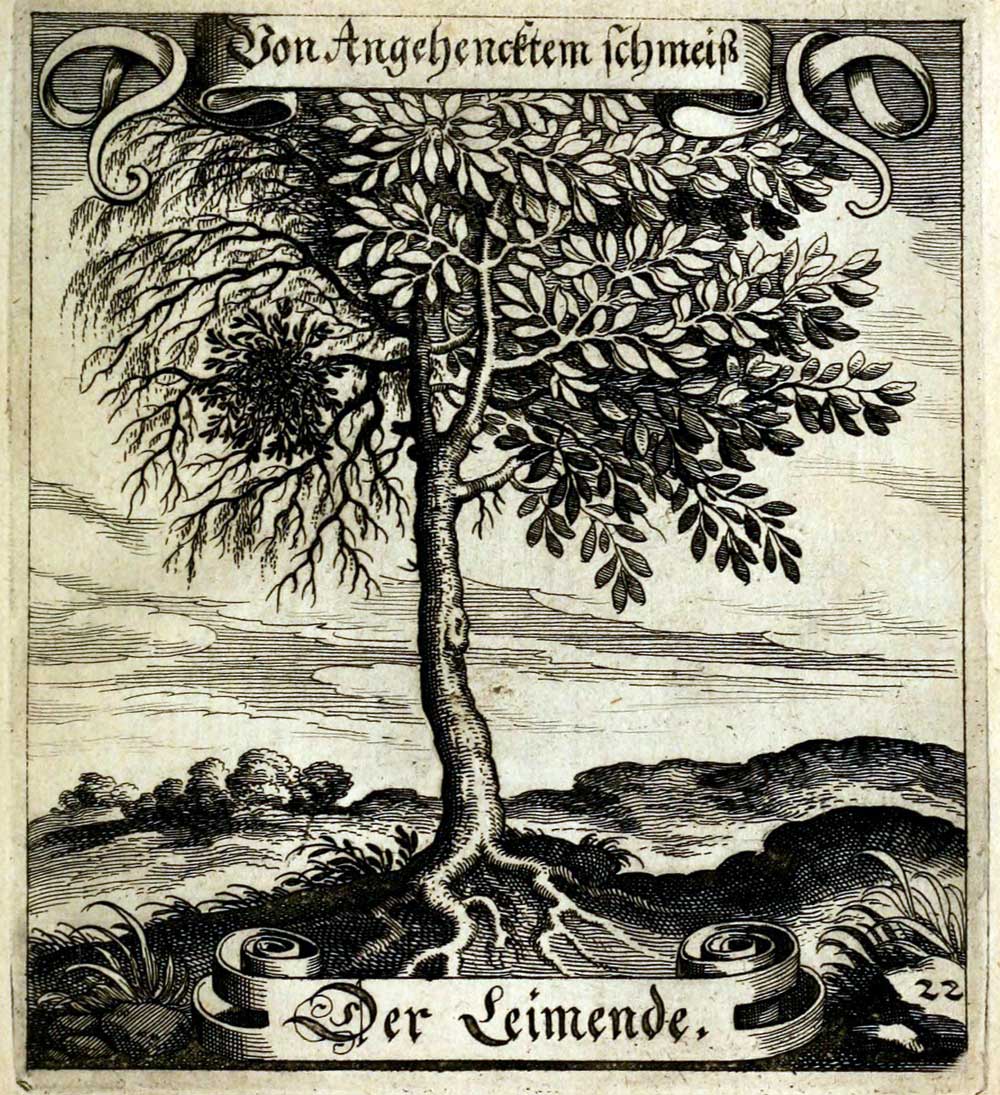 Viscum album L.
common mistletoe
---
le guy de chesne
Gui, Viscum album, L., Loranthacée. Commun sur les pommiers, poiriers, peupliers, le guy est assez rare sur le chêne. Aussi le gui de chêne etait-il chez les anciens Gaulois l'objet d'un culte superstitieux. Le chêne porte-gui était réputé incombustible, de même que son parasite. Cf. Pline, XIII, 39. (Paul Delaunay)
François Rabelais [ca. 1483–1553]
Oeuvres. Tome Cinquieme: Tiers Livre. Édition critique
p. 373
Abel Lefranc [1863-1952], editor
Paris: Librairie Ancienne Honoré Champion, 1931
Archive.org
---
Alexander Cornelius nommoit eonem
Alexander Cornelius arborem leonem appellavit ex qua facta esset similem robori viscum ferentem, quae neque aqua neque igni posset corrumpi, sicuti nec viscum, nulli alii cognitam, quod equidem sciam.
Alexander Cornelius mentions a tree called the lion-tree, the timber of which he says was used to build the Argo, which bears mistletoe resembling that on Valonia oak, which cannot be rotted by water or destroyed by fire, the same being the case with its mistletoe. This tree is, so far as I am aware, unknown to anyone else.
Pliny the Elder [23–79 AD]
The Natural History. Volume 4: Books 12–16
13.39
Harris Rackham [1868–1944], translator
Cambridge, Massachusetts: Harvard University Press, 1945
Loeb Classical Library
---