Original French: Entre aultres choſes ie veids qu'il feiſt charger grande foiſon de ſon herbe
Modern French: Entre aultres choses je veids qu'il feist charger grande foison de son herbe
---
Je veids — The elegy of Pantagruelion at the end of The Third Book is no longer from the viewpoint of Panurge, but from that of the narrator himself. A similar change occurred at the at the end of Pantagruel when Alcofrybas reentered the history during the episode in the giant's mouth.
---
Notes
François Rabelais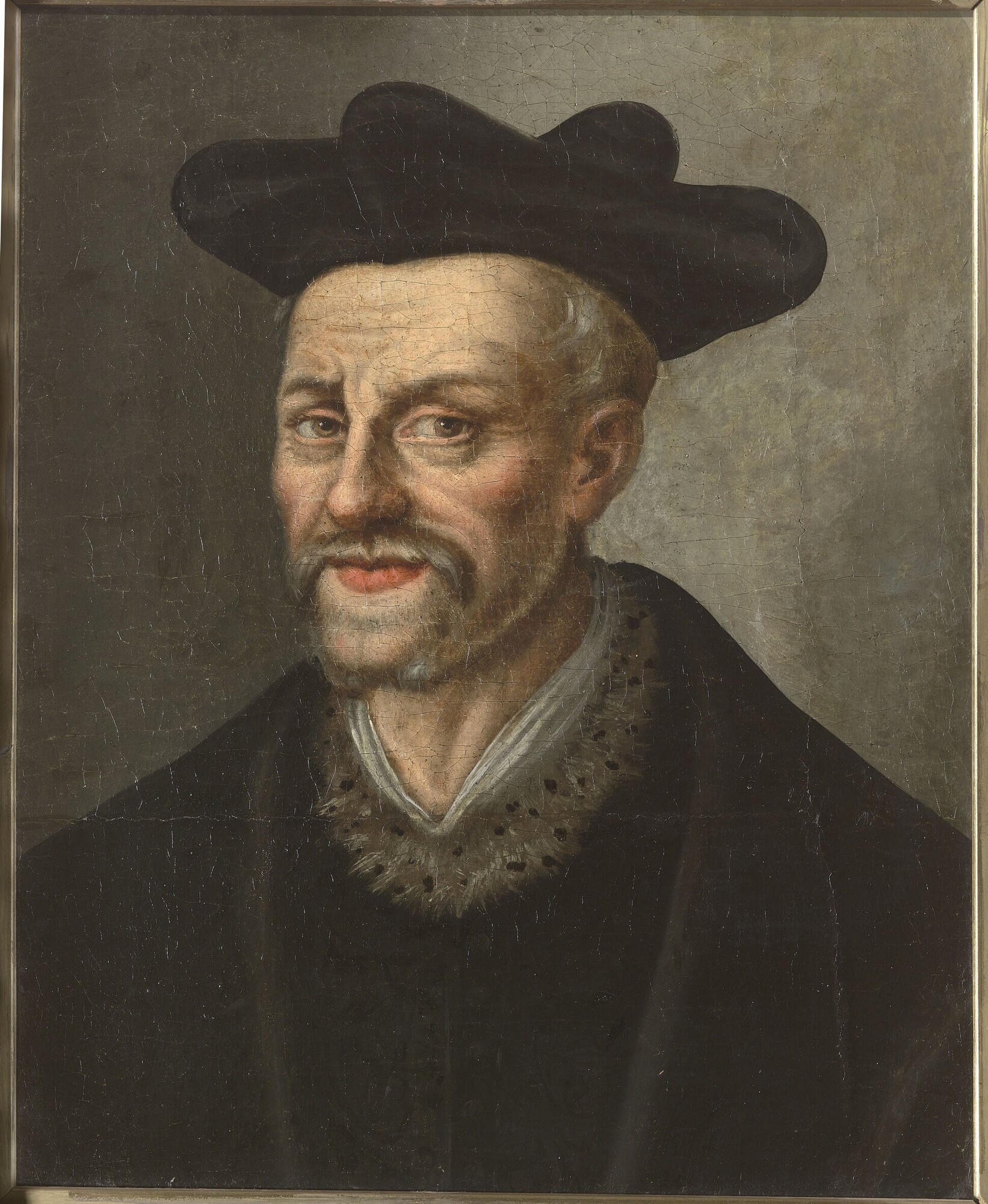 François Rabelais
Anonymous, 17th century
Musée national du château et des Trianons, Palace of Versailles
---
Laid aboard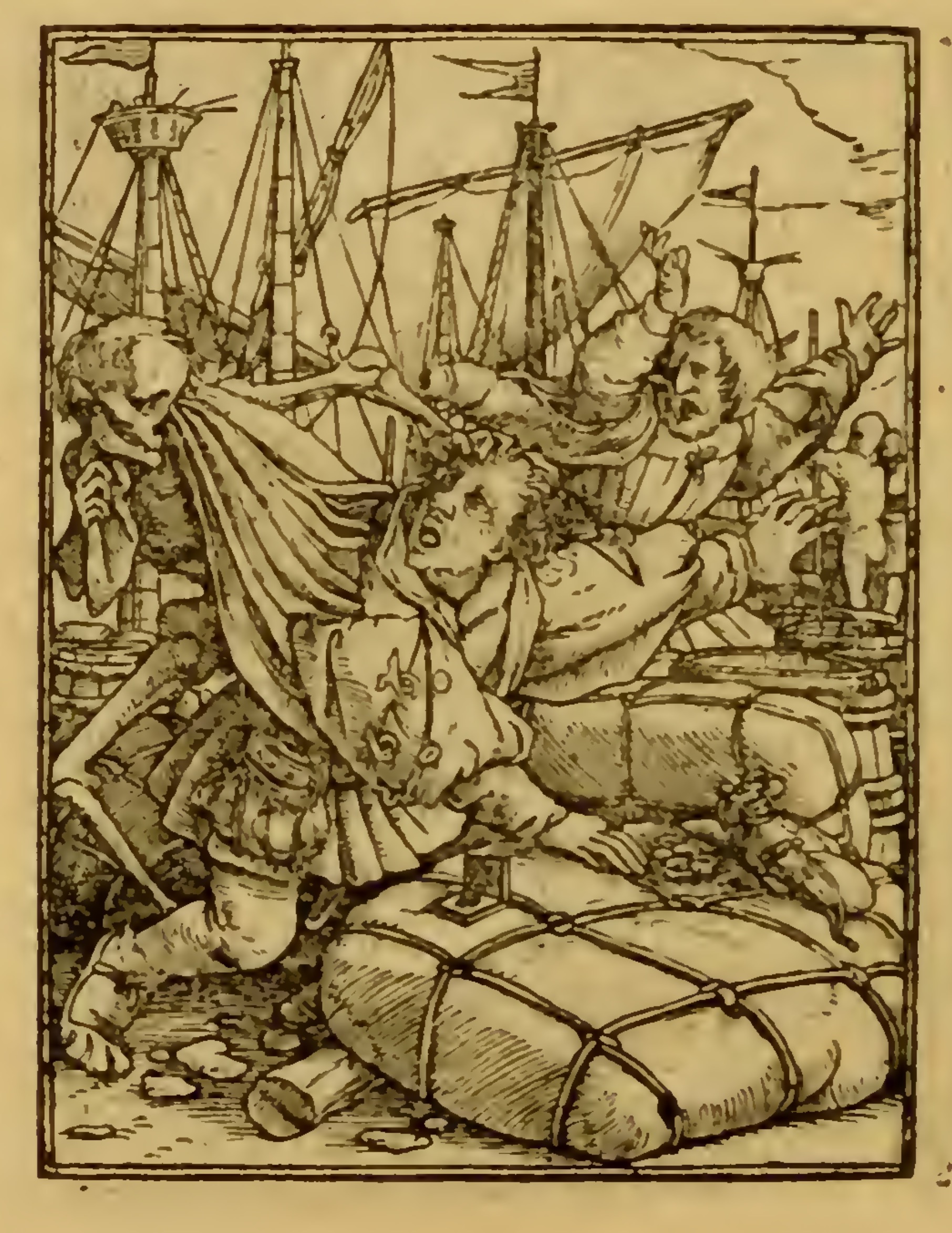 Detail of woodcut by Holbein. Death touchers a man loading a ship.
Holbein, Hans (c 1497-1543),
Les simulachres & historiees faces de la mort, autant elegamme[n]t pourtraictes, que artificiellement imaginées (Dance of Death)
. Lyon: Soubz l'escu de Coloigne, 1538. p. 52.
Internet Archive
---
The Tempest, Act 4, Scene 1
Line 123:
Earth's increase, foison plenty,
Barns and garners never empty,
Vines with clust'ring bunches growing,
Plants with goodly burden bowing;
Spring come to you at the farthest
In the very end of harvest.
Line 175:
All things in common nature should produce
Without sweat or endeavor; treason, felony,
Sword, pike, knife, gun, or need of any engine
Would I not have; but nature should bring forth
Of its own kind all foison, all abundance,
To feed my innocent people.
Earth's increase, foison plenty,
Barns and garners never empty,
---
Foison
Foison: Store, plentie, abundance, great fullness, enough.
Cotgrave, Randle (–1634?),
A Dictionarie of the French and English Tongue
. London: Adam Islip, 1611.
PBM
---
je veids
Le narrateur signale sa présence, au moment de louer cette plante qui réunit les vertus du chanvre et du lin. Pline n'est pas le seul à la vanter. Cœlius Rhodiginus, Antiquae Lectiones, V, 12, célèbre le lin «diuinæ rei maxime idoneum»; voir aussi Polydore Vergile, De rerum inuentoribus, III, 6.
Rabelais, François (1483?–1553), Le Tiers Livre. Edition critique. Jean Céard, editor. Librarie Général Français, 1995. p. 444.
---