Original French: les vns a l'Aigle d'or,
Modern French: les uns à l'Aigle d'or,
---
Aquila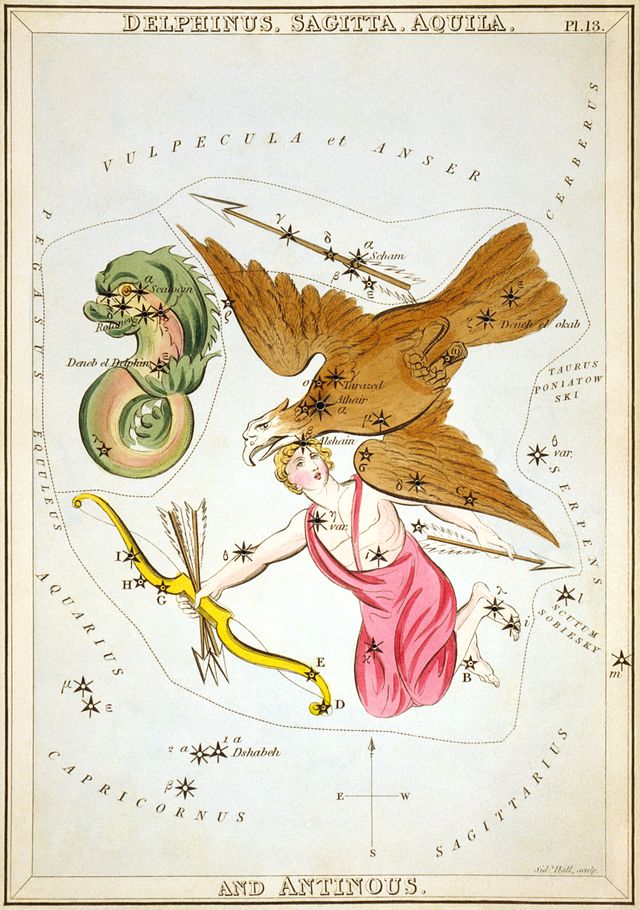 Aquila, with the now-obsolete figure of Antinous.
Sidney Hall [1788–1831]
Urania's Mirror; or, a view of the Heavens
1824
Wikipedia
---
Aquila
Aquila is a constellation in the northern sky. Its name is Latin for 'eagle' and it represents the bird who carried Zeus/Jupiter's thunderbolts in Greco-Roman mythology. Aquila lies just a few degrees North of the celestial equator. The alpha star, Altair, is a vertex of the Summer Triangle asterism. The constellation is best seen in the summer as it is located along the Milky Way.
---