Among the songbirds that relish the seed of Pantagruelion.
---
Notes
Alauda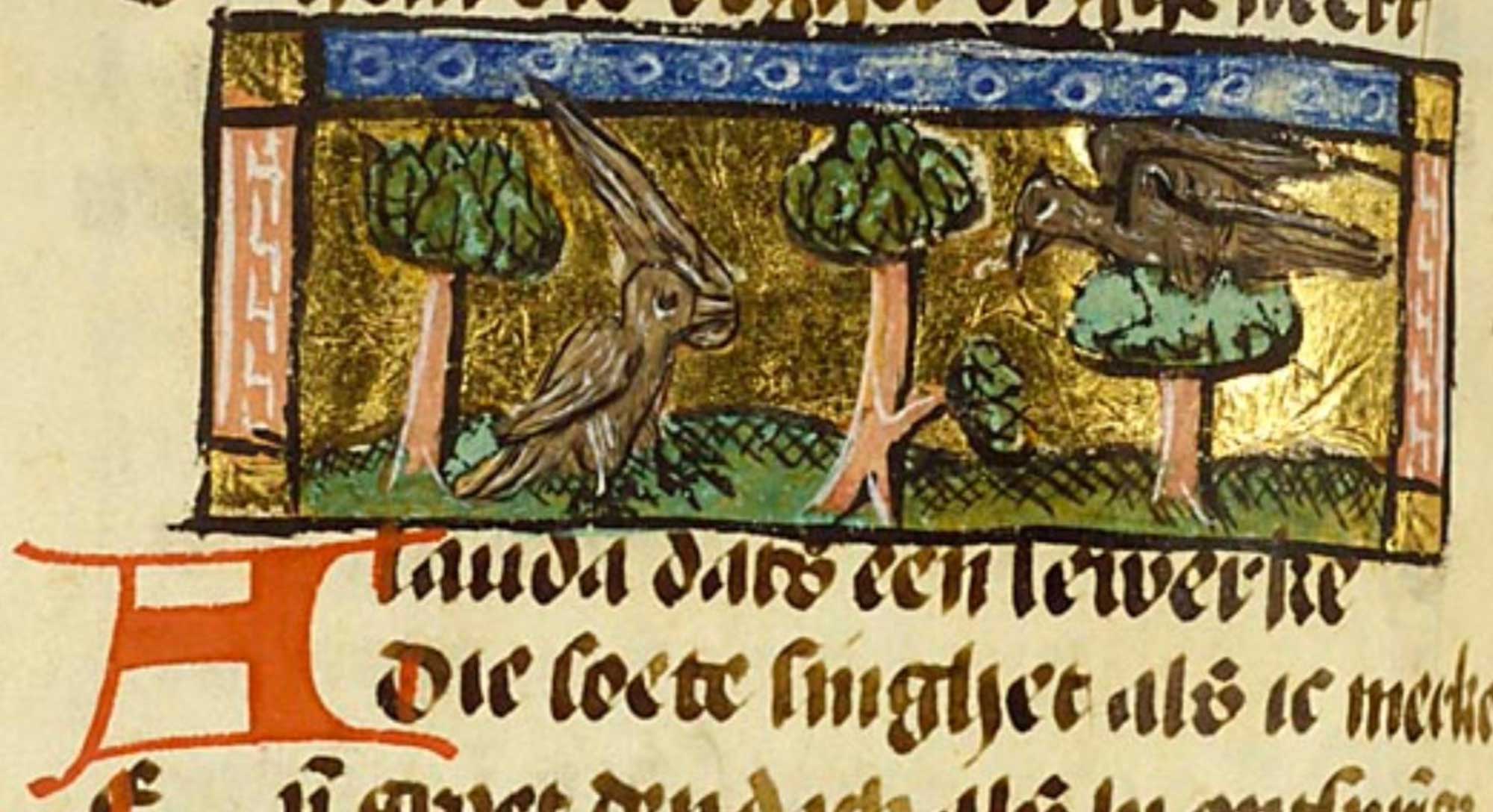 Alauda (lark). Fol. 39vb2: column miniature
---
Alauda
Alauda is a genus of larks found across much of Europe, Asia and in the mountains of north Africa. The current genus name is from Latin alauda, "lark". Pliny the Elder thought the word was originally of Celtic origin. The genus Alauda was introduced by the Swedish naturalist Carl Linnaeus in 1758 in the tenth edition of his Systema Naturae. The type species was subsequently designated as the Eurasian skylark.
---