Original French: qu'il feiſt charger grande foiſon
Modern French: qu'il feist charger grande foison
---
---
Notes
Laid aboard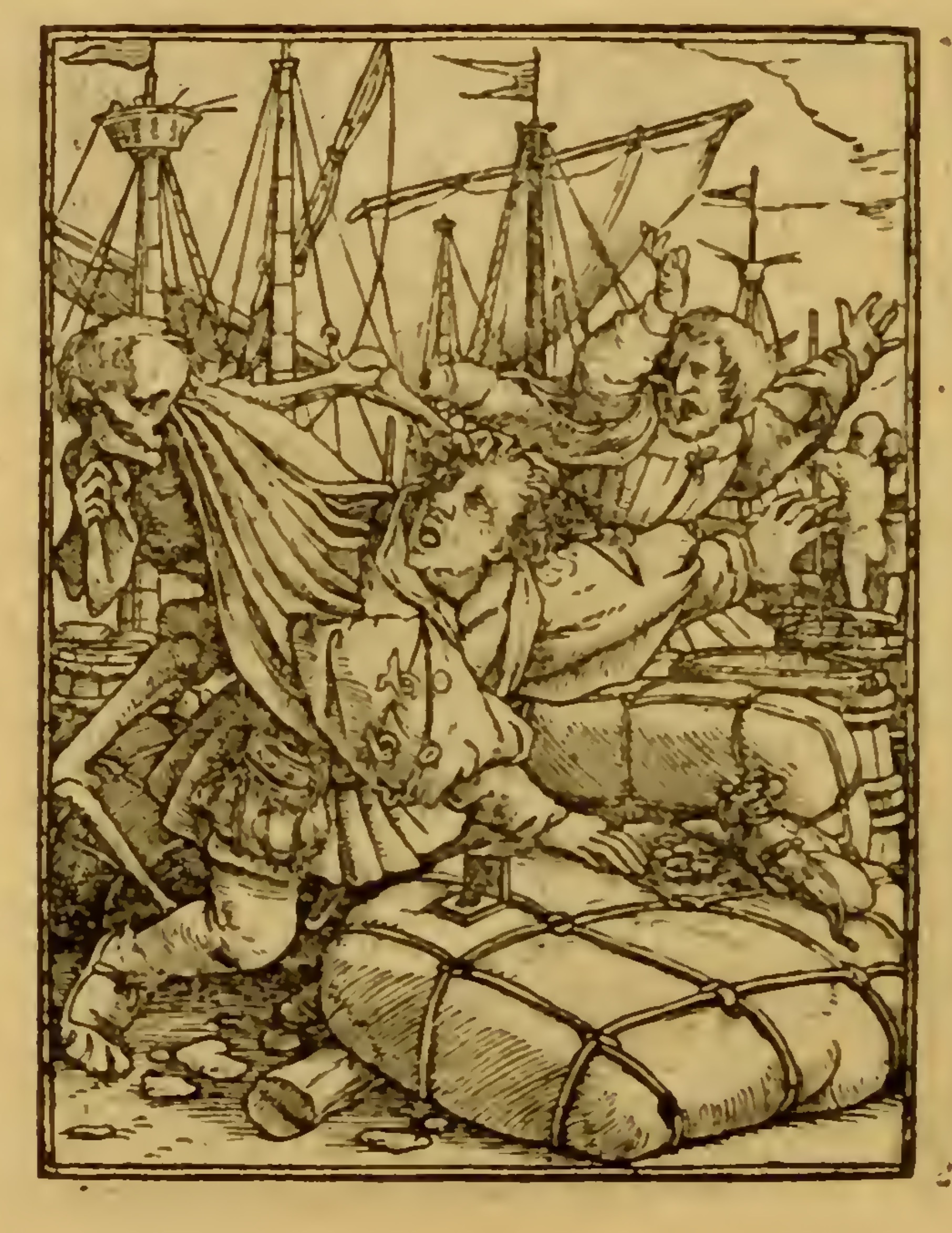 Detail of woodcut by Holbein. Death touchers a man loading a ship.
Holbein, Hans (c 1497-1543),
Les simulachres & historiees faces de la mort, autant elegamme[n]t pourtraictes, que artificiellement imaginées (Dance of Death)
. Lyon: Soubz l'escu de Coloigne, 1538. p. 52.
Internet Archive
---
Foison
Foison: Store, plentie, abundance, great fullness, enough.
Cotgrave, Randle (–1634?),
A Dictionarie of the French and English Tongue
. London: Adam Islip, 1611.
PBM
---