François Rabelais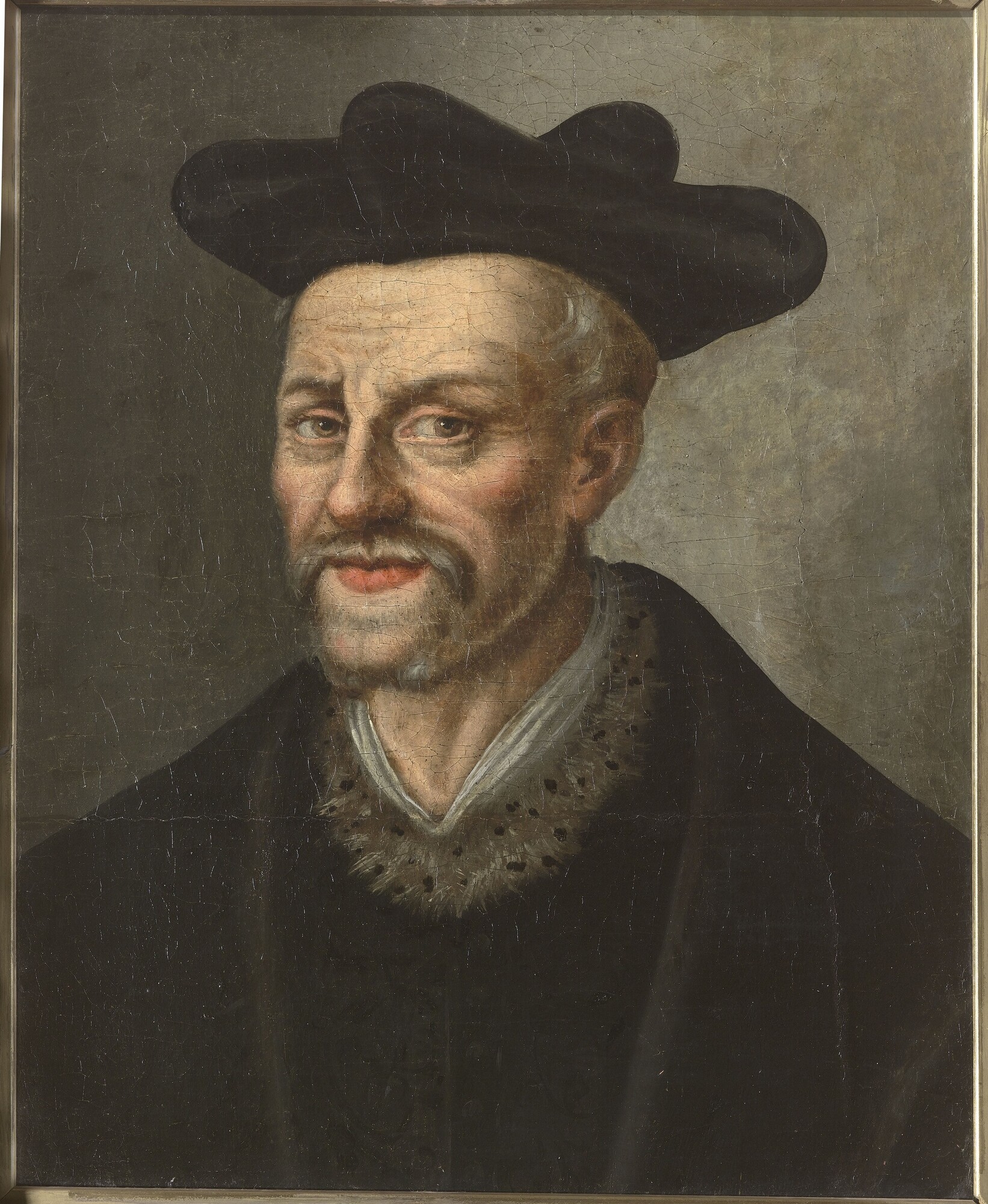 François Rabelais
Anonymous, 17th century
Musée national du château et des Trianons, Palace of Versailles
---
je veids
Le narrateur signale sa présence, au moment de louer cette plante qui réunit les vertus du chanvre et du lin. Pline n'est pas le seul à la vanter. Cœlius Rhodiginus, Antiquae Lectiones, V, 12, célèbre le lin «diuinæ rei maxime idoneum»; voir aussi Polydore Vergile, De rerum inuentoribus, III, 6.
François Rabelais [ca. 1483–1553]
Le Tiers Livre
Jean Céard, editor
Librarie Général Français, 1995
---
I saw
Je veids — The elegy of Pantagruelion at the end of The Third Book is no longer from the viewpoint of Panurge, but from that of the narrator himself. A similar change occurred at the at the end of Pantagruel when Alcofrybas reentered the history during the episode in the giant's mouth.
Editor
Pantagruelion
---