---
Notes
Master of the Jardin's ship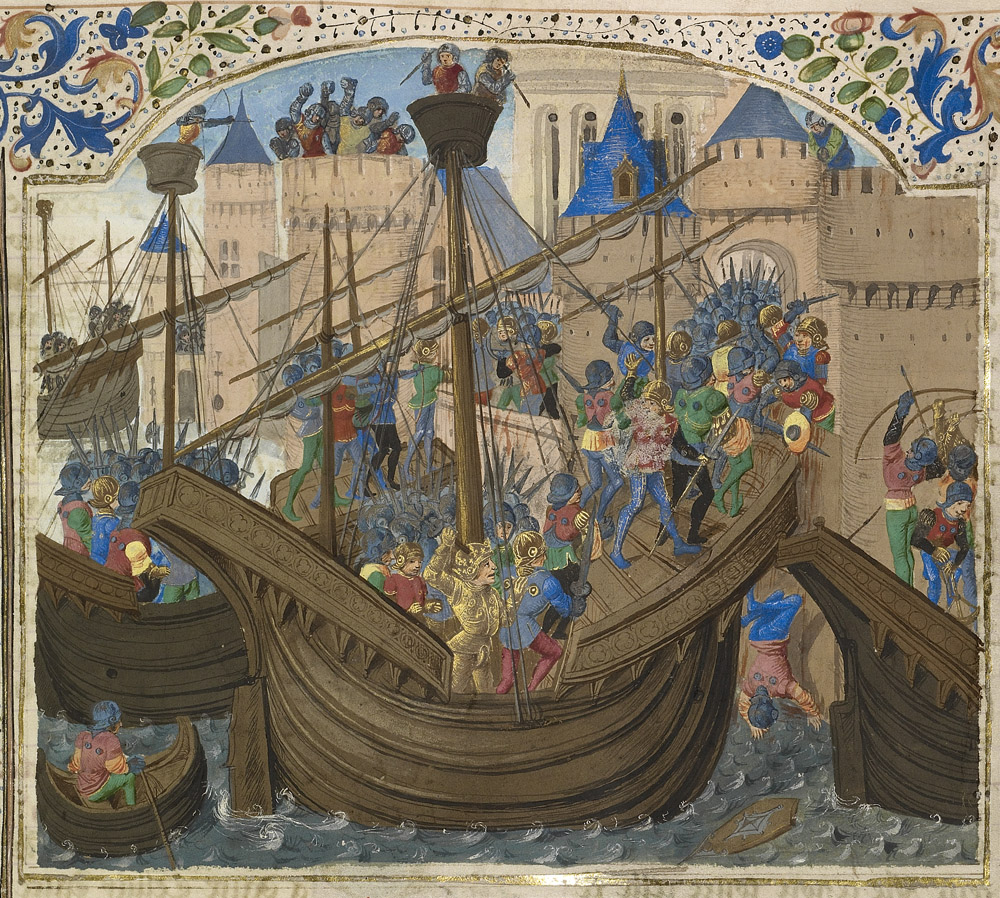 Standing at the center of the lead ship in gold armor, Alexander the Great directs the naval assault on the Phoenician city of Tyre in January 332 B.C.
---
George Trubet's ship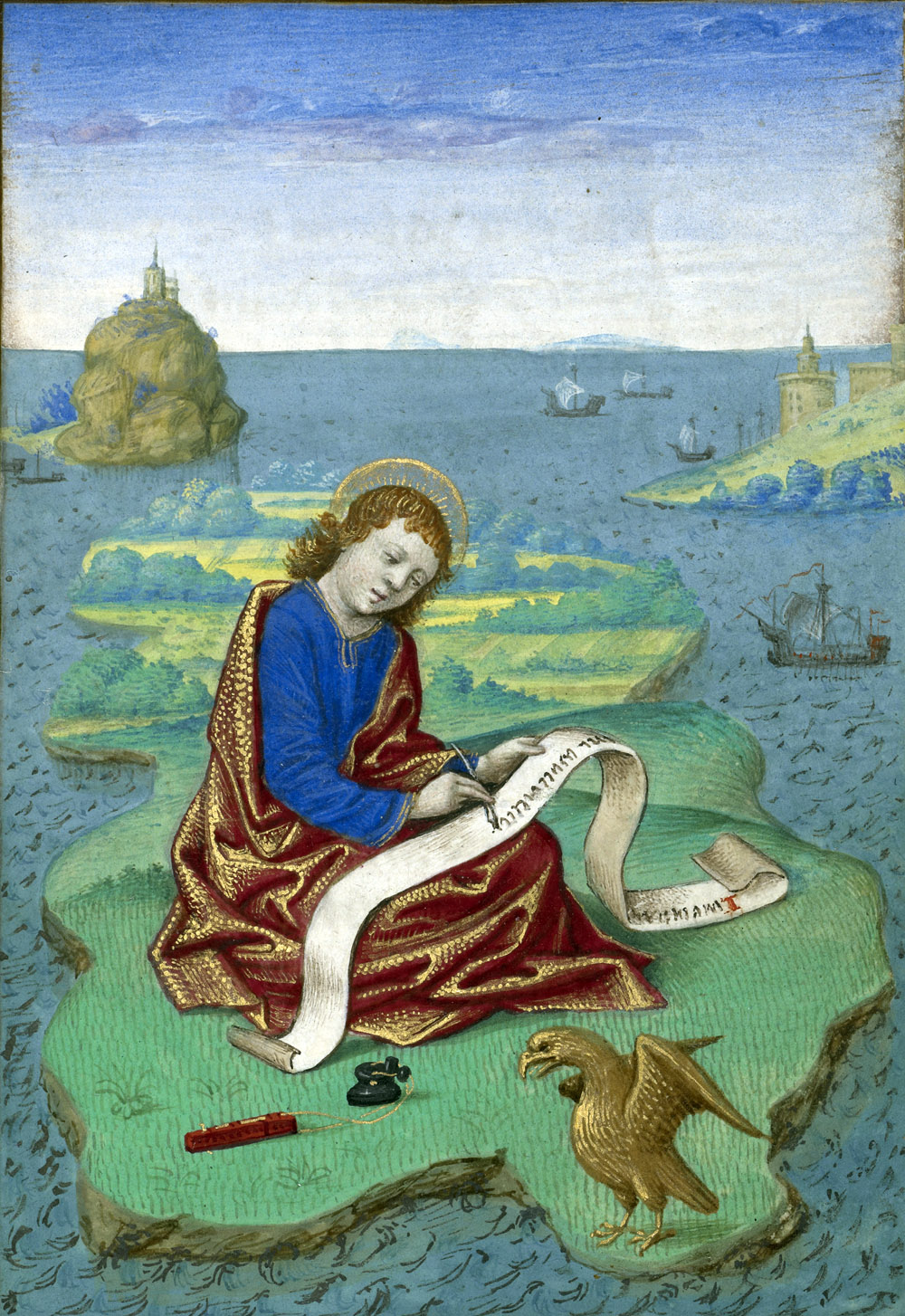 Isolated on the Greek island of Patmos, a youthful Saint John inscribes the opening words of his account of the life of Christ on a scroll draped across his lap. An inkpot and the carrying case for his quill pen are at his feet, and his symbol, the eagle, is perched in front of him. The illuminator, Georges Trubert, depicted the nearby islands and ships with careful precision. Especially remarkable are the two distant islands, which appear in very faint blue on the horizon.
---
Sebastian Brant's Narrenschiff (Ship of Fools)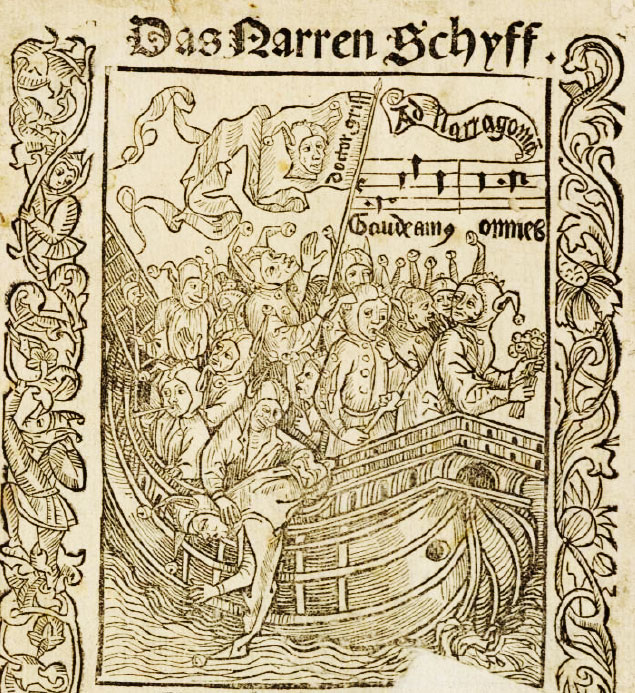 Sebastian Brant's Narrenschiff (Ship of Fools)
Many wood-cuts of the first edition in 1494 are believed to have been carved by Albrecht Dürer. The additional wood-cuts are the work of the so-called Haintz-Nar-Meister, the Gnad-Her-Meister, and two other anonymous artists.
---
More ships from Brant's Narrenschiff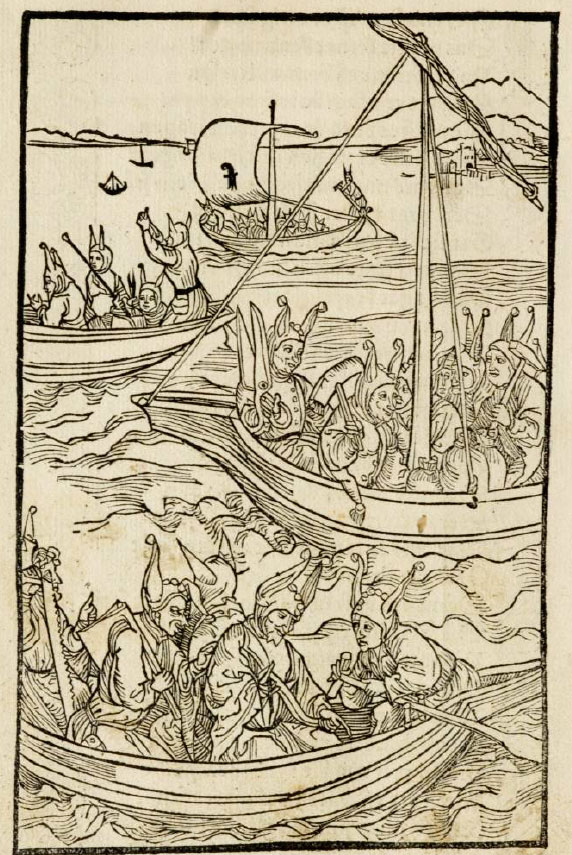 ---
Brant, Narrenschiff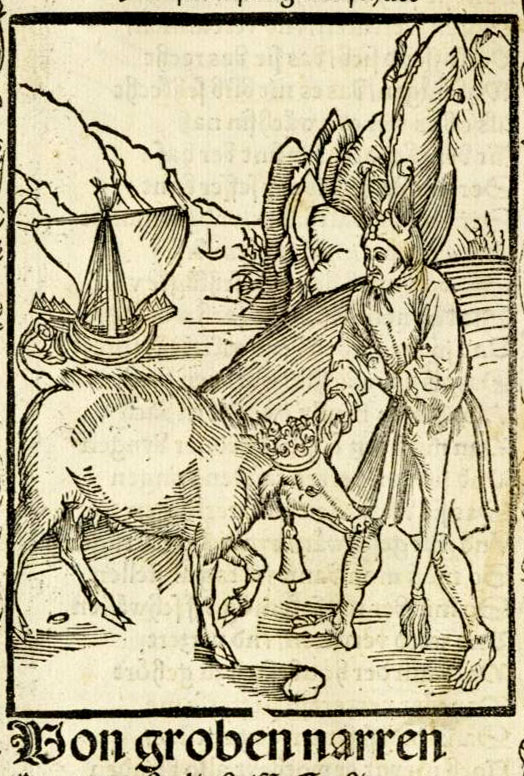 ---
Charles VIII of France's ship, ca. 1495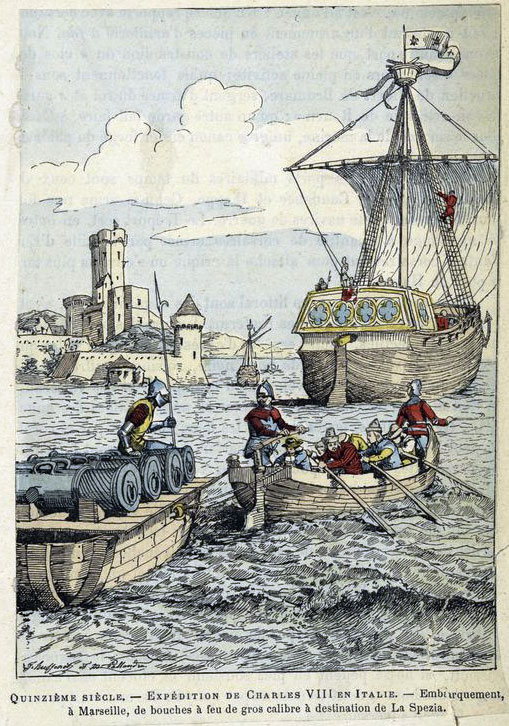 Quinzième siècle, expèdition de Charles VIII en Italie : embàrquement, à Marseille, de bouches à feu de gros calibre à destination de La Spezia.
The Vinkhuijzen collection of military uniforms.
---
Botticini's ship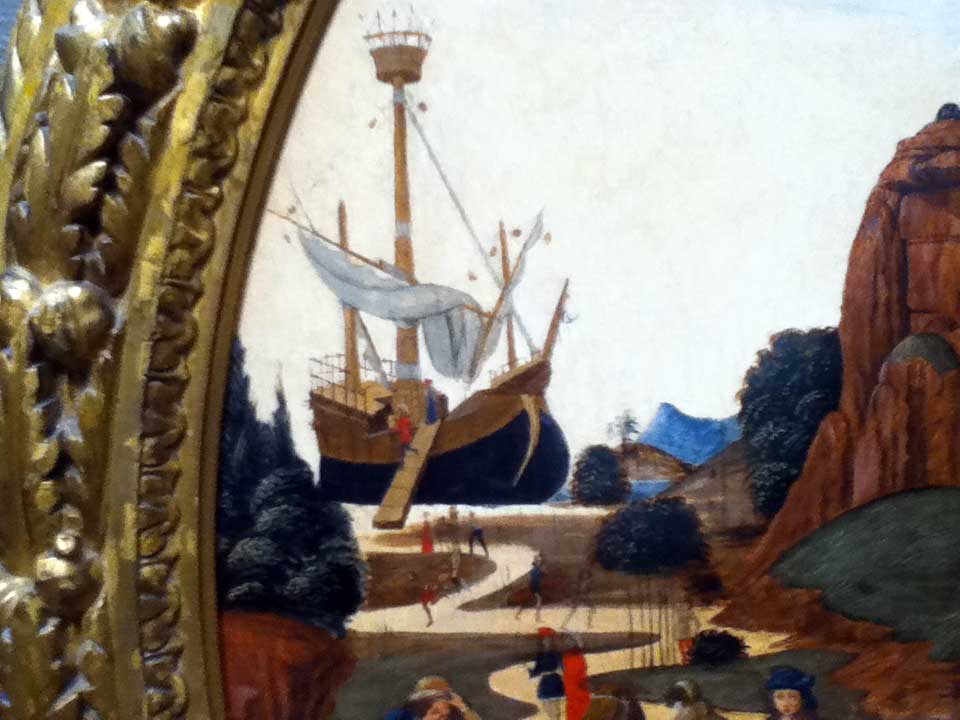 ---
Pinturicchio's ship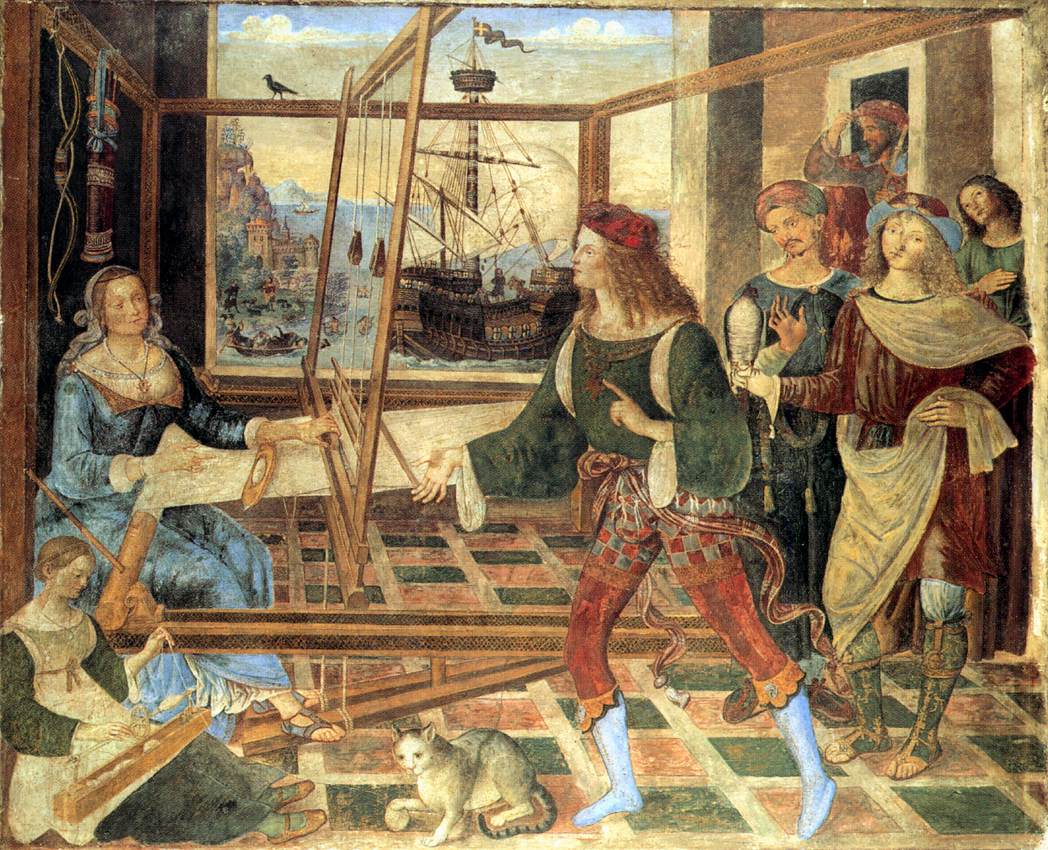 The painting represents a scene from the Odyssey in an early Renaissance setting
---
Hans Burgkmair's ship, 1511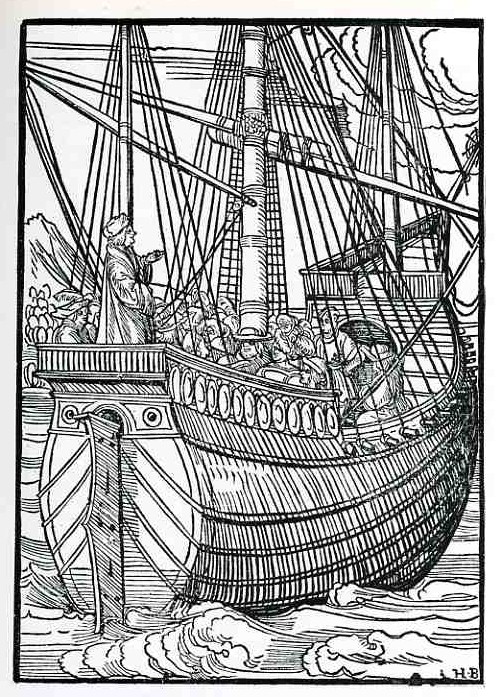 Woodcut by Hans Burgkmair for Johann Geiler von Kayserberg's Navicula Penitentie (Augsburg, 1511). "It is evidently the earliest depiction of a fully-rigged and outfitted ship, with great and accurate detail, far beyond what had been published in the previous 50 or so years of movable type printing."
---
Ship from 1514 edition of Livy's History of Rome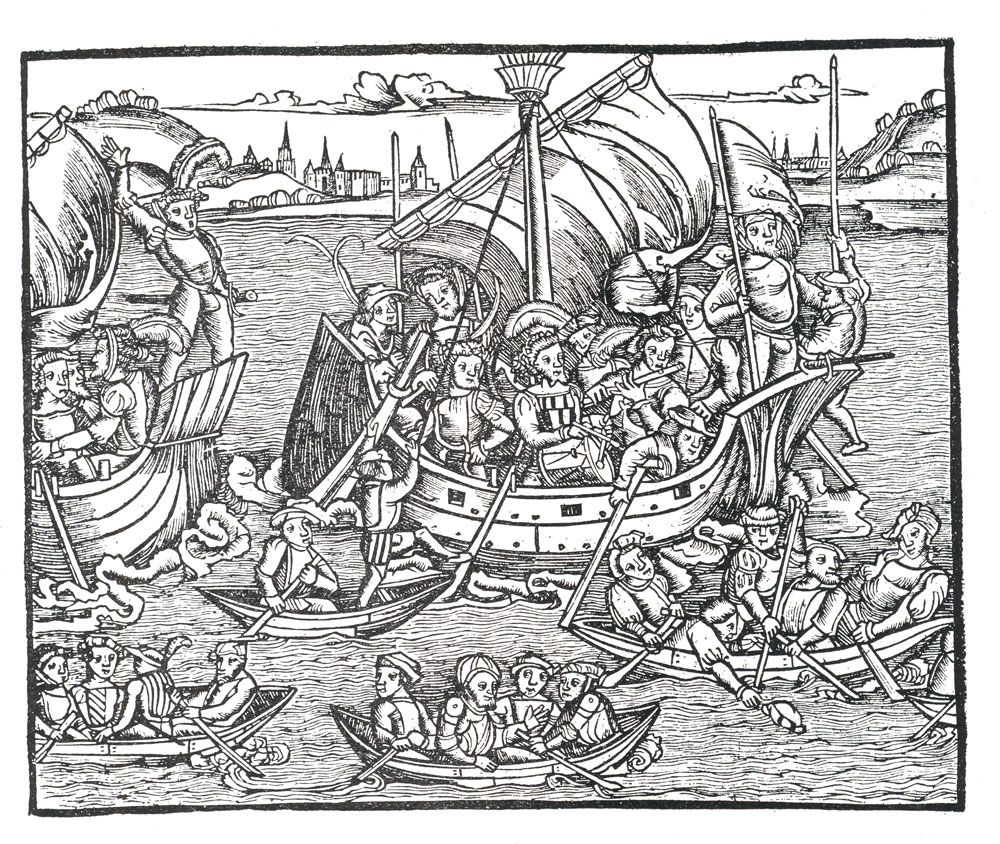 ---
The Argo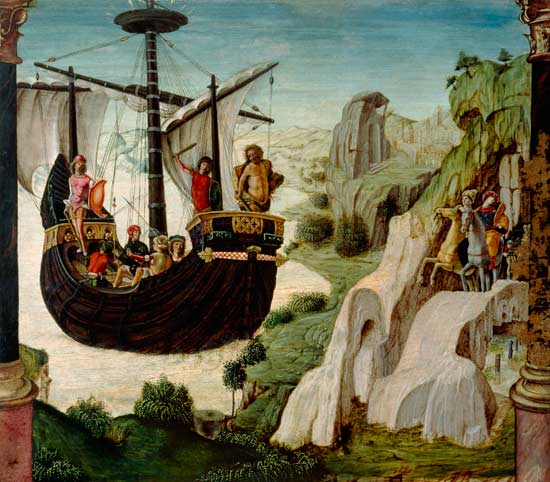 ---
Ship from 1537 edition of Virgil's Aeneid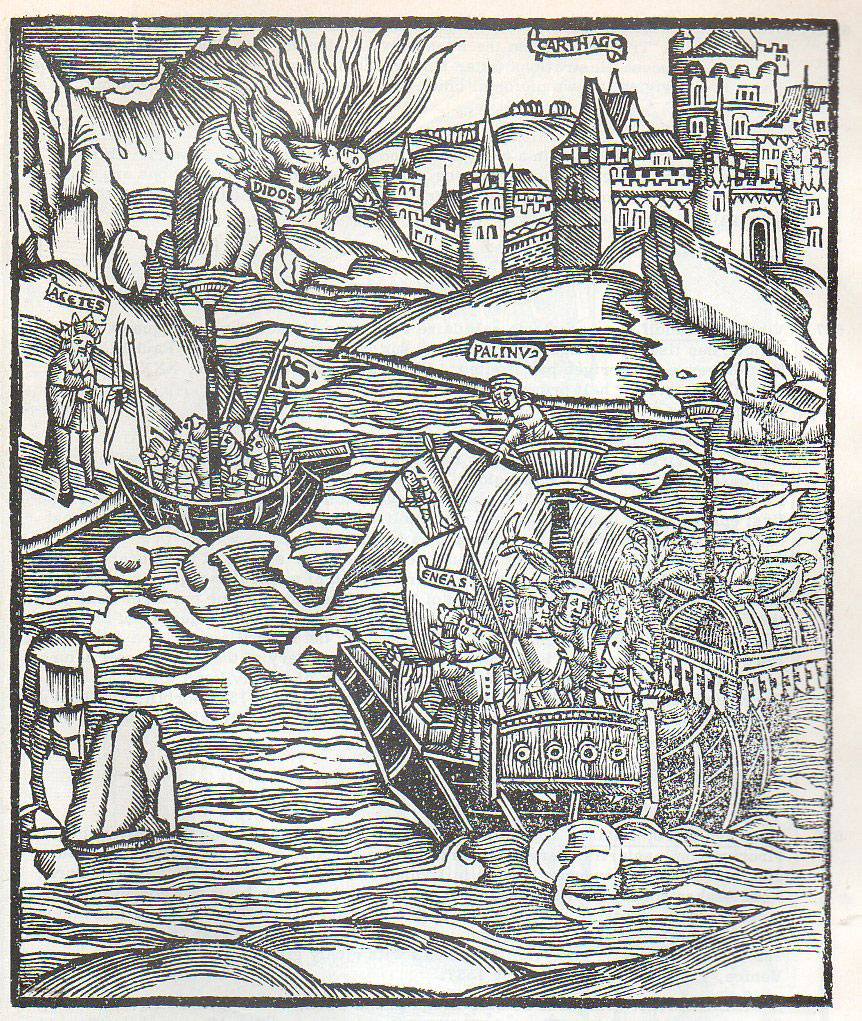 From a work published in 1537, even though the artwork (evidently) appeared in an earlier edition of 1502.
---
Gerung's ship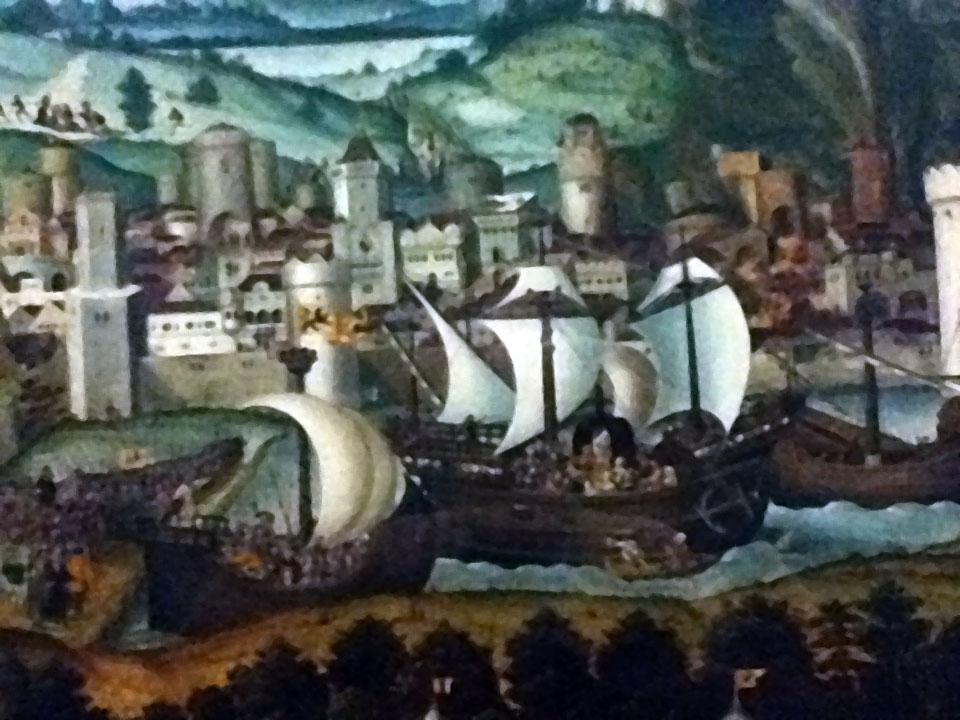 La Destruction de Troie et le Jugement de Paris, detail
---
Alciat's ship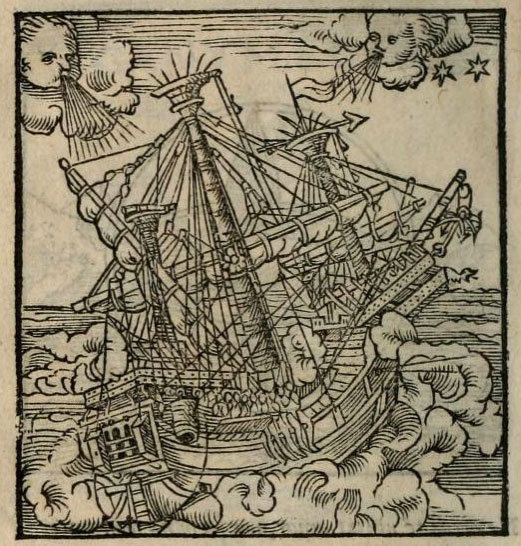 Illustration from Les emblèmes d'Alicat
Paris, Chrétien Wechel, 1540.
(Appears in TL, Editions de la Sirène)
---
Bolzani's ship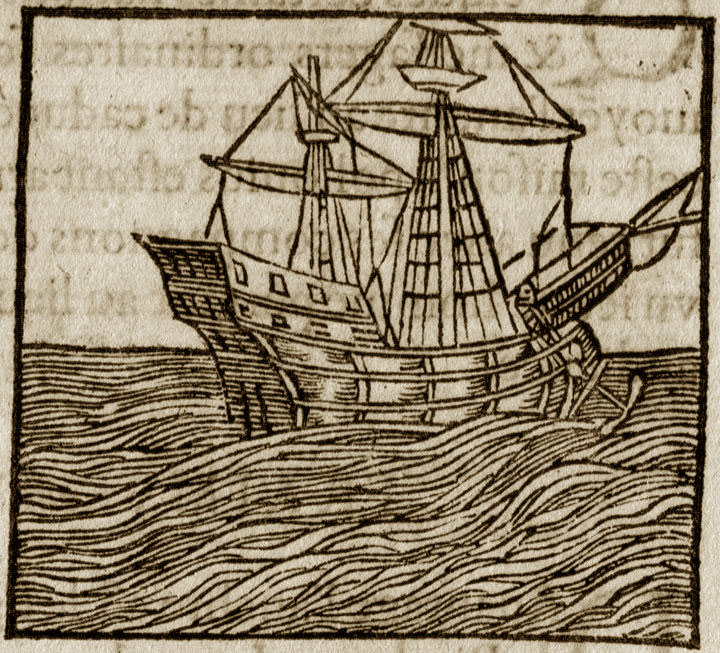 Pierio Valeriano, Les Hieroglyphiques (1615)
---
Magnus's Ship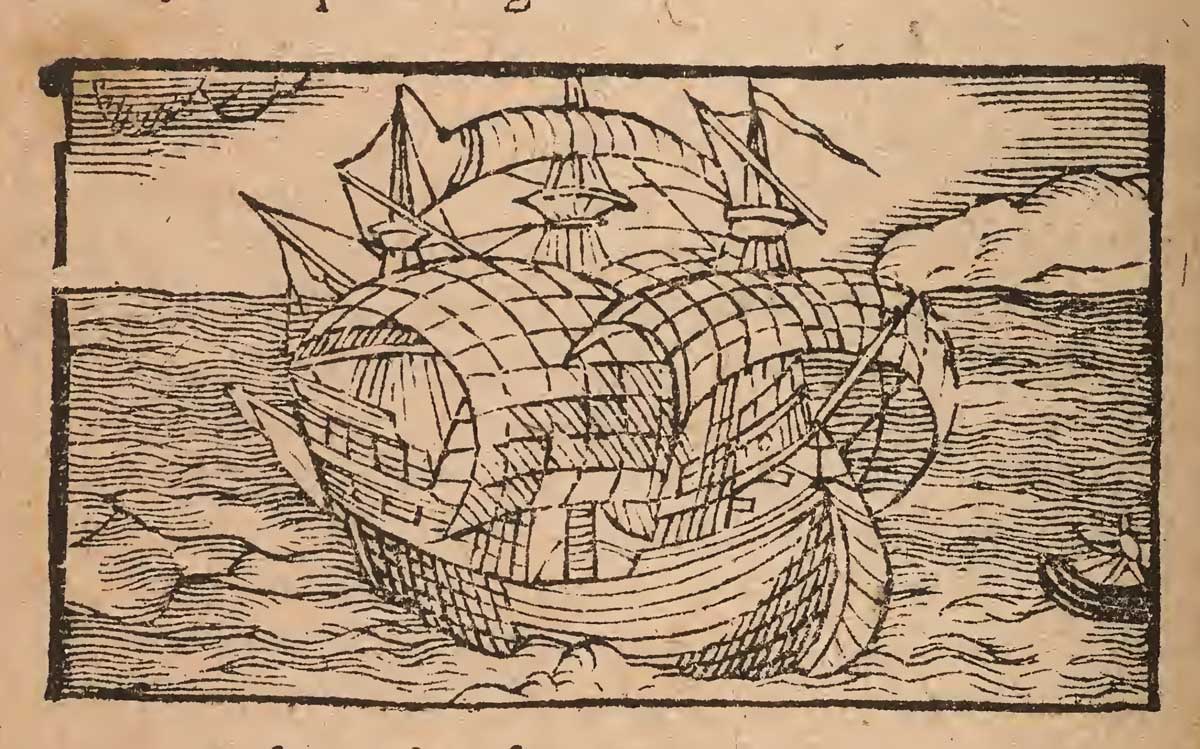 ---
Carrack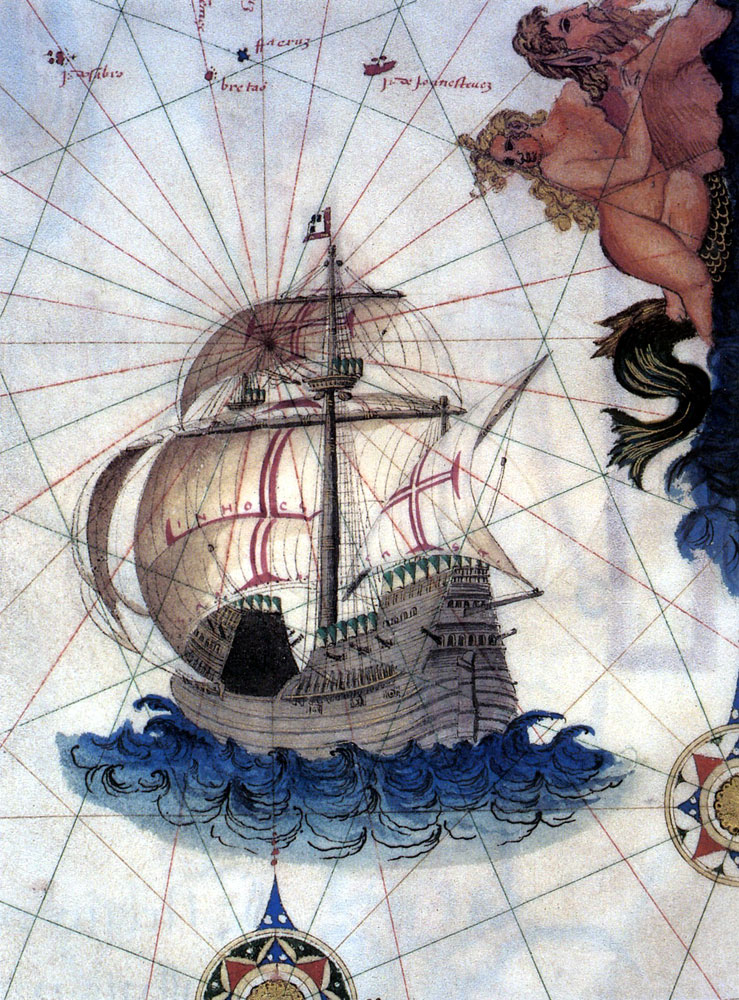 Sebastião Lópes (15??–1596). A Portuguese nau (carrack) as depicted in a map made in 1565.
---
Gellée's ship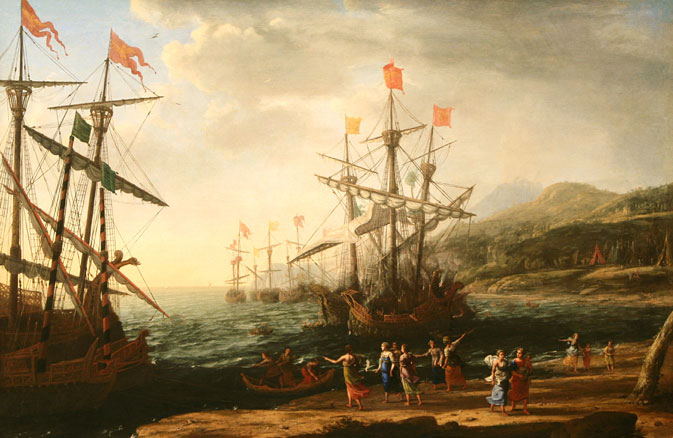 ---
les navires
Ce qui, toutefois, est vrai, c'est que l'autheur, très jaloux selon son habitude de la grandeur et de la puissance de la France et très attenif à louer le roi son maître, se montre, ici comme ailleurs, fort intéressé au progrès des forces navales du royaume, et quant le roi Henri II, au commencement de son règne en 1547, eut fair construire de nouveaux navires, Maître François, dans la deuxième édition de son quatrième livre, ajoute des trirèmes, des ramberges, des galions, des liburniques à la flotte du bon Pantagruel qui n'en avait que faire.
---