Original French: frere Ian des entõmeures
Modern French: frère Jan des entommeures
---
Gallant, sprightly, and jovial; resourceful, bold, and adventurous; resolute, tall, and thin, with a handsome nose — which he attributed to his nurse's soft breasts ("By their nose shall ye know them") — Friar John of the Funnels, also known as Friar John of the Chopped Meats, was a "grand mumbler of matins, dispatcher of masses, and polisher off of vigils and, to put it briefly, a true monk if ever there has been one since the monking world monked its first monkery." His breviary was his bottle, and his bottle, his breviary.
Gargantua presented the Abbey of Thélème to Friar John as a special reward for his assistance in the defeat of King Picrochole. Friar John desired his religious order to be exactly contrary to all others, so he had the Abbey built without walls and without clocks. He decreed that there should be no women where there were no men, and no men where there were no women; and instead of the vows of chastity, poverty, and obedience, he decreed that anyone could marry, get rich, and live at liberty. The rules contained one clause: "Do what you will" ("Fay ce que vouldras").
When John of the Chopped Meats was asked by Panurge for advice on his marriage, John of the Funnels responded by insulting his bollocks, or manly bits, in 170 ways, thereby implying a certain turpitude. The Friar taunted Panurge about his advancing years and the consolation he would receive from his wandering wife.
---
Notes
Le Moyne (Frère Jean)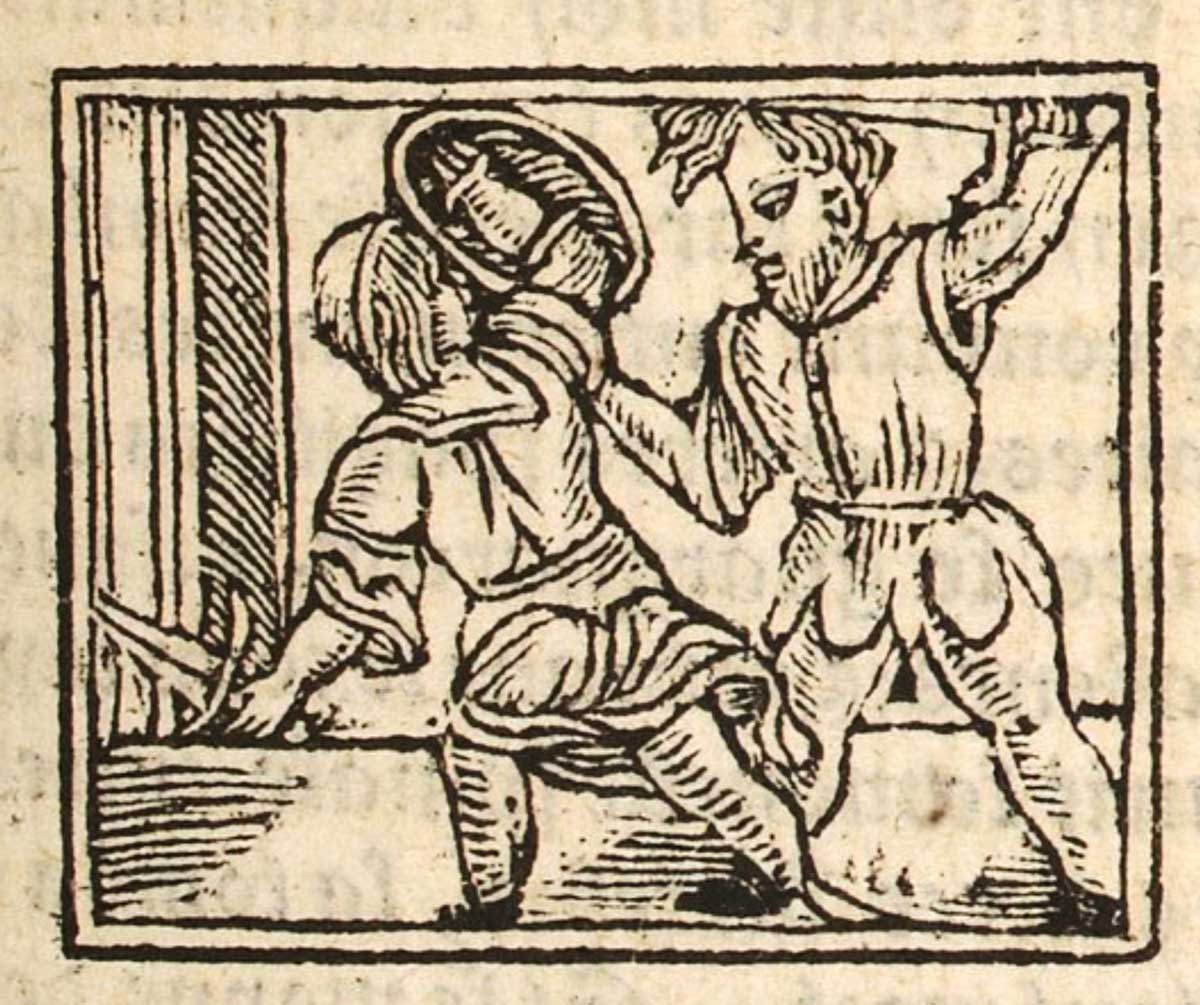 Chapter 42. Comment le Moyne se deffit de ses gardes, & comment l'escharmousche de Picrochole feut deffaicte.
Rabelais, François (ca. 1483–1553),
Gargantua. La Vie très horrificque du grand Gargantua, père de Pantagruel, jadis composée par M. Alcofribas, abstracteur de quinte essence. Livre plein de pantagruélisme
. Lyon: Françoys Juste, 1542. p. 263.
Bibliothèque nationale de France
---
Frère Jean

Frère Jean défend le clos de l'abbaye de Seuilly (anciennement Seuillé) contre l'armée picrocholine. Gravure extraite de l'édition de 1873 de Garnier Frères.
Rabelais, François (ca. 1483–1553),
Œuvres de Rabelais. Tome Premier [Gargantua, Pantagruel, Tiers Livre]. Illustrations de Gustav Doré
. Paris: Garnier Frères, 1873. p. 90.
Gallica
---
Jean de Lorraine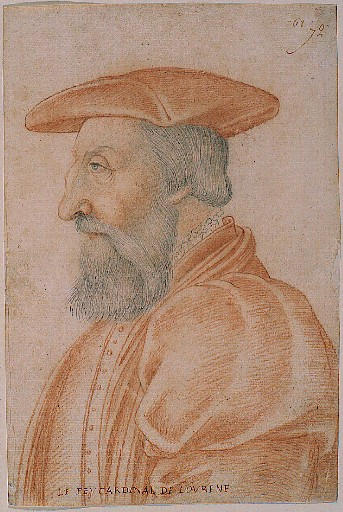 The model for Friar John, according to a 17th century list quoted by Louis Moland in his 1884 edition of the works of Rabelais.
---
entommeure
Entommeure. as Entoumeure; or, as Entonnoir.
Entonnoir: A funnell, or tunning-dish.
Entoumeure: A gobbet, a great bit, or cut of meat, etc; or as Entonnoir
Cotgrave, Randle (–1634?),
A Dictionarie of the French and English Tongue
. London: Adam Islip, 1611.
PBM
---
Jan des Entommeurs
Clef des allégories du Roman de Rabelais. Donnée au XVIIe siècle. Cette clef ne mérite pas d'etre prise au sérieux. Elle peut cependant donner une idée des interprétations arbitraires dont le Roman de Rabelais a été l'object, et nous n'avons pas jugé inutile de la reproduire.
Jan des Entommeurs = Le cardinal de Lorraine [Jean de Lorraine (1498-1550), de 1518 à 1550, frère d'Antoine, duc de Lorraine et de Claude, 1er duc de Guise.]
Rabelais, François (ca. 1483–1553),
François Rabelais. Tout ce qui existe de ses oeuvres
. Louis Moland (1824–1899), editor. Paris: Garnier Frêres, 1884. xliii.
Gallica
---
entommeures
"Friar John is truly the d'Entommeure in both senses of this word; the essential link between the two meanings is clearly shown in Rabelais's work. In the episode of the 'sausage war' Friar John develops the idea of the military importance of cooks…"
Bakhtin, Mikhail Mikhaĭlovich,
Rabelais and his world
. Hélène Iswolsky, translator. Bloomington: Indiana University Press (Original Moscow 1965), 1984.
Google Books
---
Jean III de Lorraine
Jean de Lorraine (né à Bar-le-Duc le 9 avril 1498 et mort semble t-il à Nogent-sur-Vernisson, le 18 mai 1550) est un cardinal français et l'un des favoris les plus intimes du roi François Ier.
De 1536 à 1540, lui et Anne de Montmorency furent les deux hommes les plus puissants du royaume. Il est connu sous le nom de cardinal de Lorraine. En novembre 1549, il est candidat à l'élection du trône de Saint-Pierre, mais échoue de quatre voix face au futur Jules III.
---